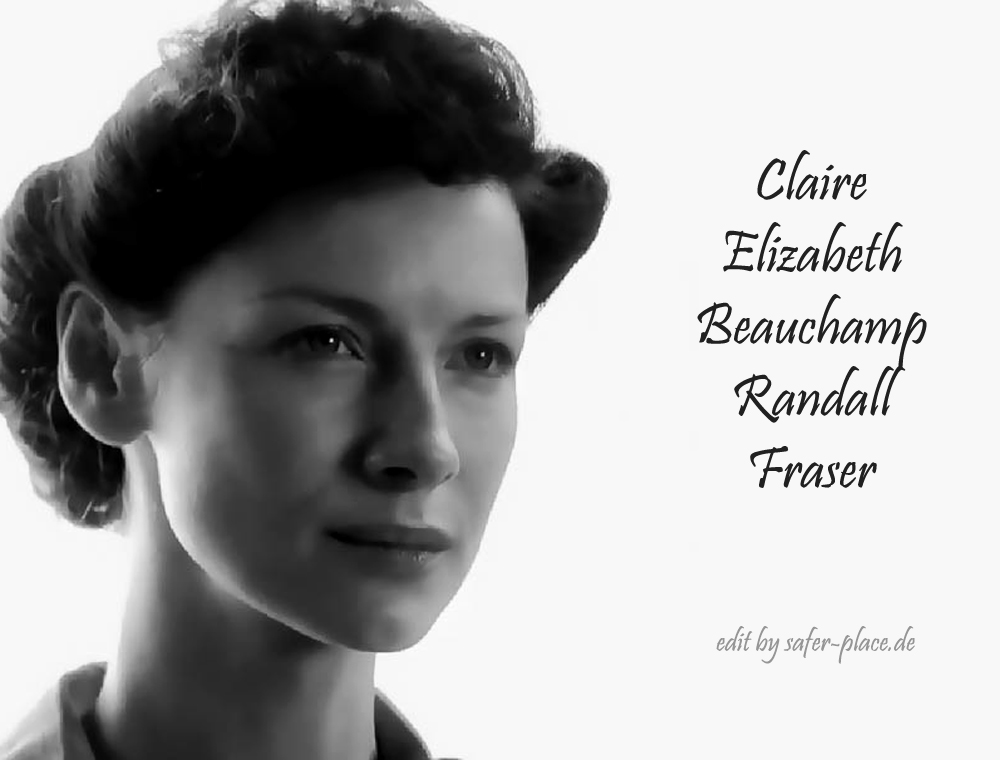 Born: 20th Octo­ber 1918 (take a look at the Time­line on Diana's Website)
Bio­log­i­cal Par­ents: Hen­ry Beauchamp & Julia Moriston
Adop­tive Par­ent: Quentin Lam­bert Beauchamp (Uncle Lamb)
Sib­lings: None
Hus­bands: Frank Ran­dall, Jamie Fras­er, leave one out (Spoil­er reasons)
Chil­dren: Faith & Bri­an­na, Faith died May 12th 1744
Occu­pa­tion: Nurse & Doctor
Phys­i­cal Char­ac­ter­is­tics: 5′6″, weighs 9 stone — about 57 kg and wears size 9 shoes
She has brown curly hair (a wealth of curly brown hair).….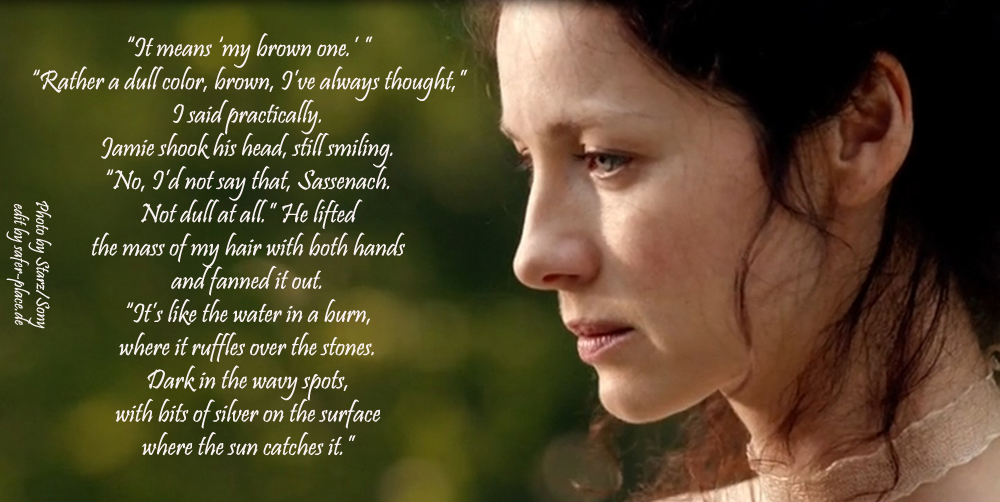 She is fine-boned with skin like an opal and so fair that the blue veins show through at tem­ple and throat.….
She has a full bot­tom lip and a point­ed chin.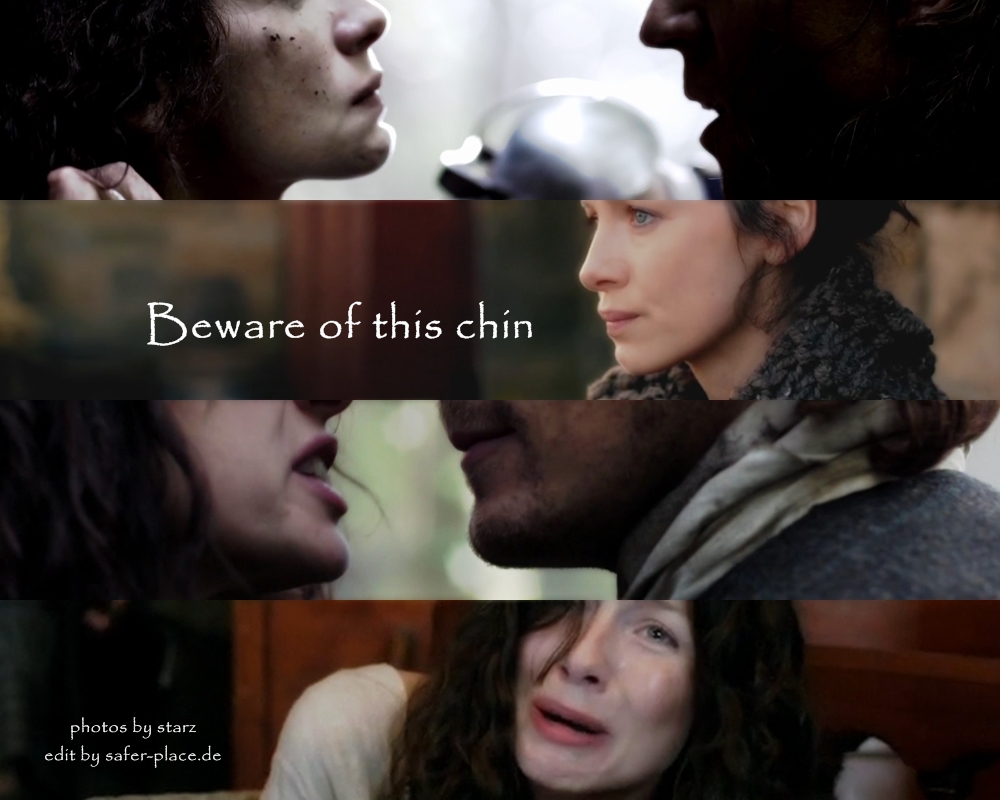 Her Eyes eyes as being the colour of whisky with the sun shin­ing through them from behind (gold­en eyes like a leop­ard). Claire has long slim hands with a crooked lit­tle fin­ger on her right hand. Her hands are always described as beautiful.
Most descrip­tions of Claire relat­ed more to her actions as a doctor/ heal­er as to her phys­i­cal Characteristics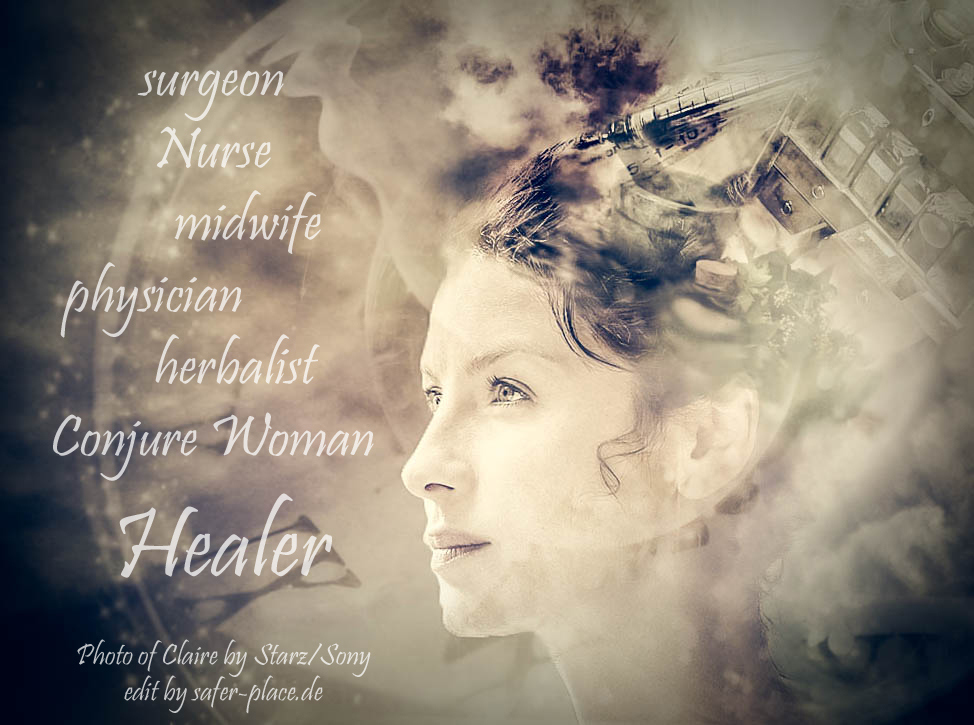 All rights for the Pic­ture go to the right­ful owner Starz
Descriptions by Diana Gabal­don from all Books
I own not­hing but the editing