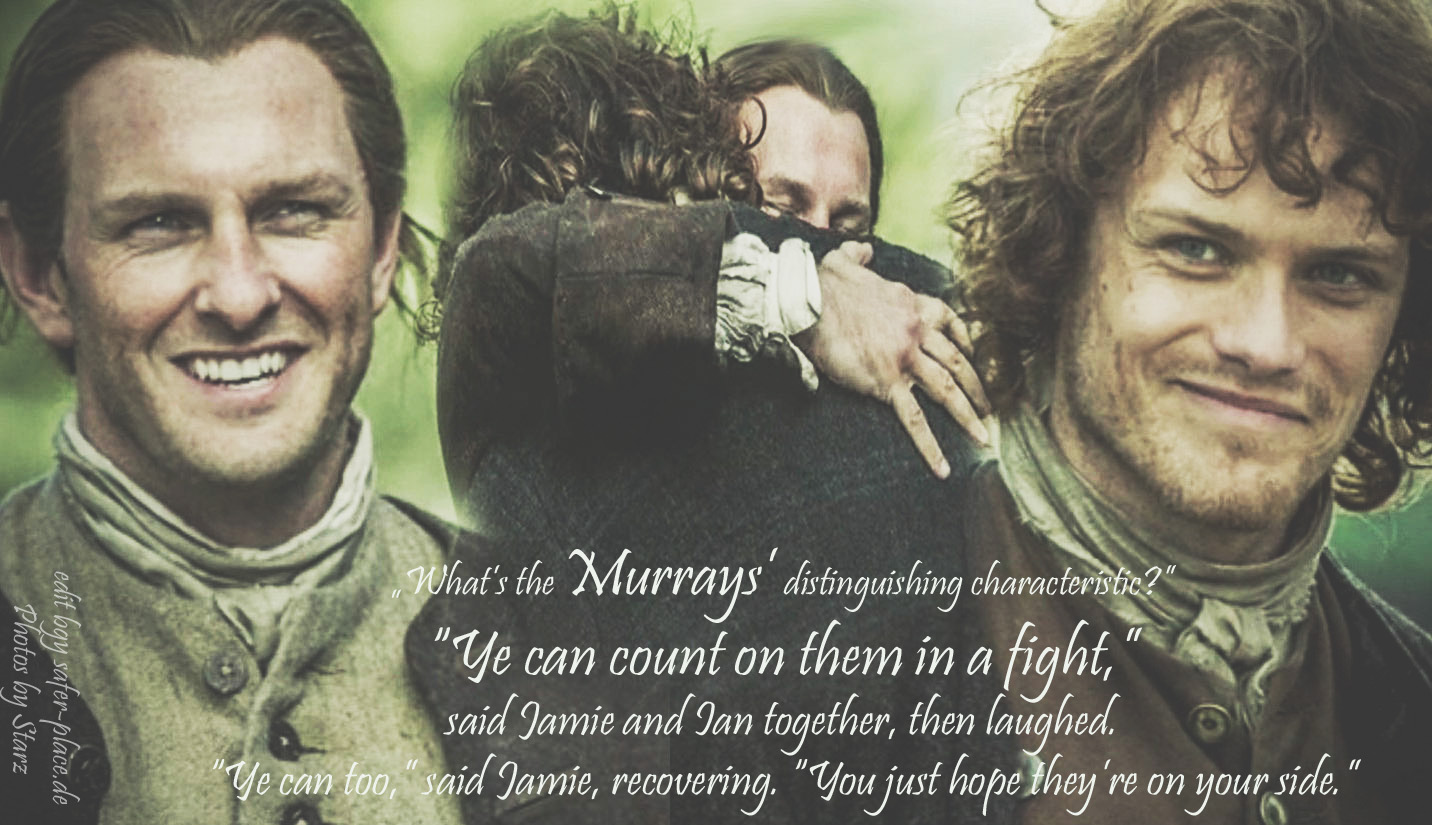 The whole Scene:
"That tow­er ris­es six­ty feet from the ground," he told me, "and it's thir­ty feet in diam­e­ter, wi' three floors." He heaved a sigh. "We swept it from the top to the bot­tom," he said, "and scrubbed it from the bot­tom to the top. It took five days, and I can taste rot­ted oat-straw when I cough, even now."
"And you tried to kill me on the third day," said Jamie, "for get­ting us into that." He touched his head gin­ger­ly. "I had a wicked gash over my ear, where ye hit me wi' the broom."
"Oh, weel," Ian said com­fort­ably, "that was when ye broke my nose the sec­ond time, so we were even."
"Trust a Mur­ray to keep score," Jamie said, shak­ing his head.
"Let's see," I said, count­ing on my fin­gers. "Accord­ing to you, Frasers are stub­born, Camp­bells are sneaky, MacKen­zies are charm­ing but sly, and Gra­hams are stu­pid. What's the Mur­rays' dis­tin­guish­ing characteristic?"
"Ye can count on them in a fight," said Jamie and Ian togeth­er, then laughed.
"Ye can too," said Jamie, recov­er­ing. "You just hope they're on your side." And both men went off into fits again.
All rights for the Pic­ture go to the right­ful owner Starz.
Quo­te and Excerpt by Diana Gabaldon.
I own not­hing but the editing