My Friend Meli­na send me some won­der­ful art­sy east­er eggs this year and i was so impressed that i asked her to send me " How-To-Do-Guide":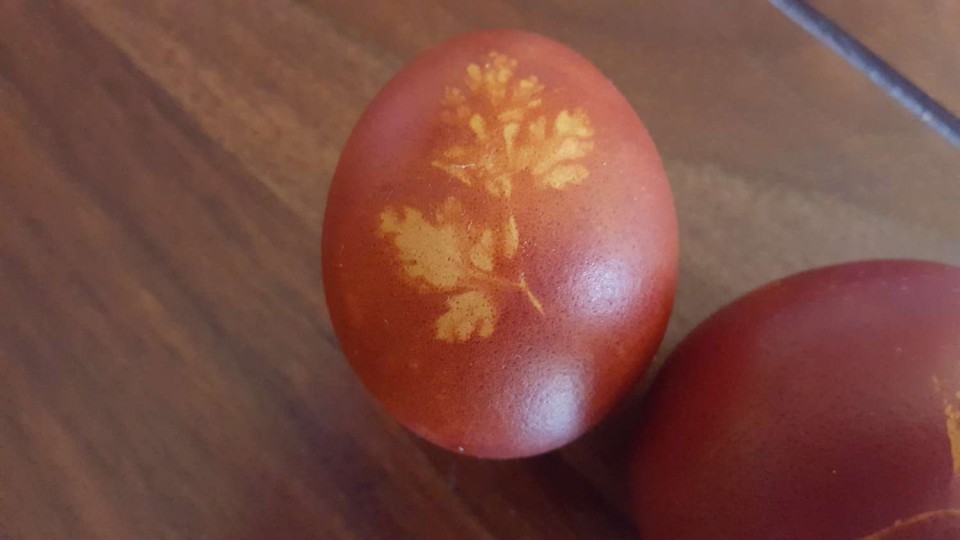 The orna­ments are parsly and car­rot leaves. Place them on raw eggs, wrap each egg in a gauze and boil in salt­ed water with onion peels, add a drop or two of vine­gar. For more intense col­or, leave the eggs in the water untill cooled, remove the wraps. To make them shiny, rub each egg with some oil or bacon. Easy-peasy, but takes time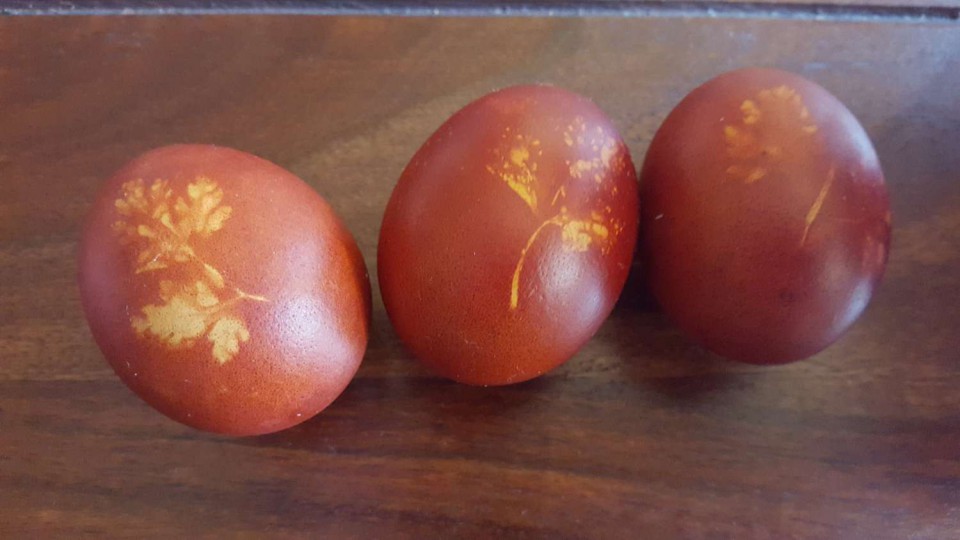 If you want to paint the egg in yel­low, you can cook eggs with lemon or orange peel, or in chamomille tea. For the orange-col­ored egg shell onions cook them with car­rots, some chilli pow­der or ground red pep­per. For pink, eggs, you can cook with the beet root. cran­ber­ry juice or grape juice. For the blue paint­ed eggs cook leaves of red cab­bage with eggs . If you want to paint eggs green, sim­ply cook with leaves of fresh spinach. For brown col­ored eggs, add a strong Turk­ish or instant cof­fee, shell wal­nut or black tea togeth­er with eggs. For the red col­ored eggs cook pur­ple onions peels with a spoon­full of vinag­er. .… You can use my pho­tos post­ed on twit­ter, or just browse here, a very nice pics, step by step
here a lit­tle Video…its real­ly easy..