Stage 4
No vaca­tion with­out the sea. Of course, Of course, I also want­ed in Scot­land to the coast, at least for a moment. It has become a whole after­noon and the planned vis­it of the Fairy Glen Water­falls must now wait until the next trip. The rock for­ma­tions on this beach sec­tion are impres­sive. On one side the sea, on the oth­er hand the broom green hills full of blue­bells and yel­low gors­es and broom. There are caves to explore, but because the weath­er was so great, we have dis­pensed with an explo­ration of the caves. In good weath­er you can see Fort George on the oppo­site side.I took most of my Pho­tos at this Beach.
Rosemarkie Beach /Black Isle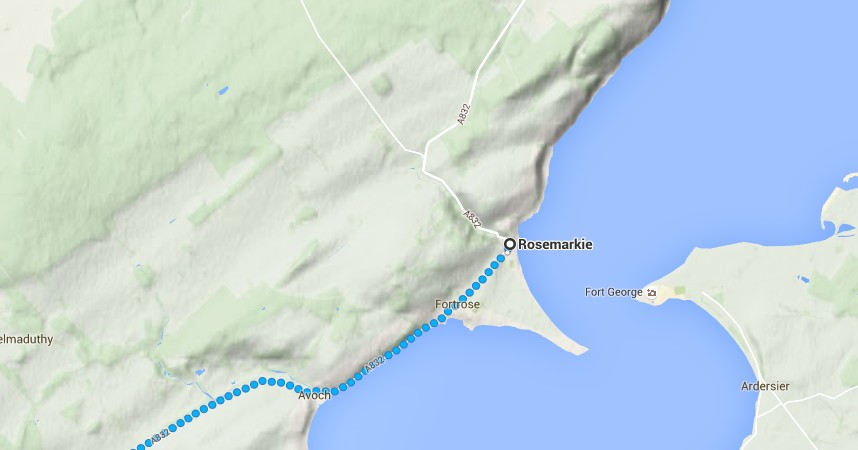 Rose­markie lies a quar­ter of a mile east of the town of Fortrose. The pair make up the Roy­al Burgh Of Fortrose and Rose­markie, sit­u­at­ed either side of the Chanon­ry Ness promon­to­ry, about twelve miles north-east of Inver­ness. Rose­markie fronts on a wide, pic­turesque bay, with views of Fort George and the Moray coast­line across the Moray Firth. Rose­markie has one of the finest beach­es on the Moray Firth Coast Line. At the south­ern end of the beach is Chanon­ry Point, reput­ed to be the best loca­tion on the Unit­ed King­dom main­land from which to seedolphins.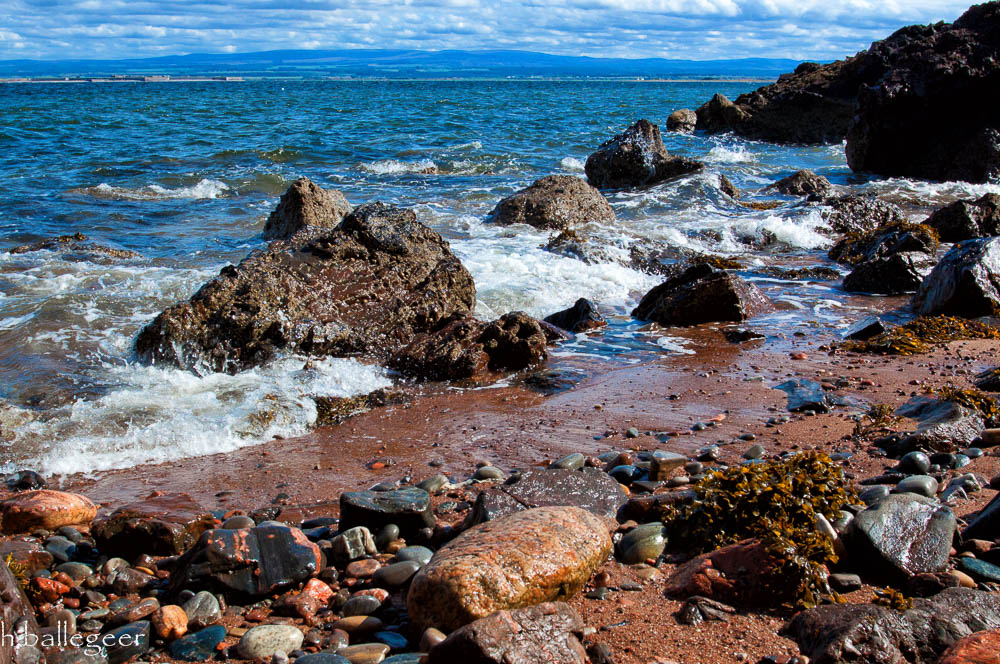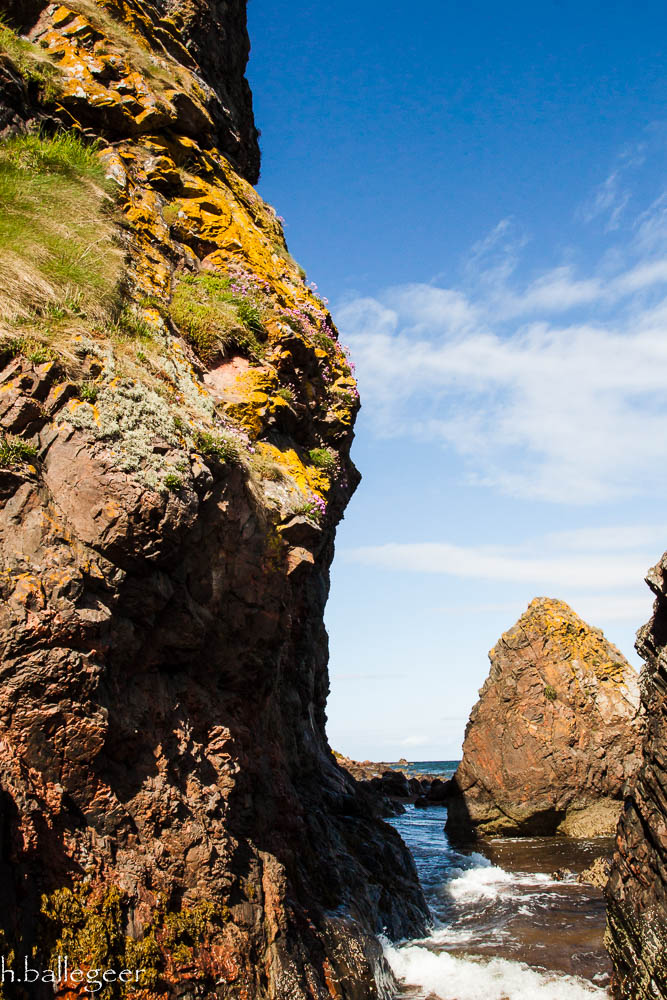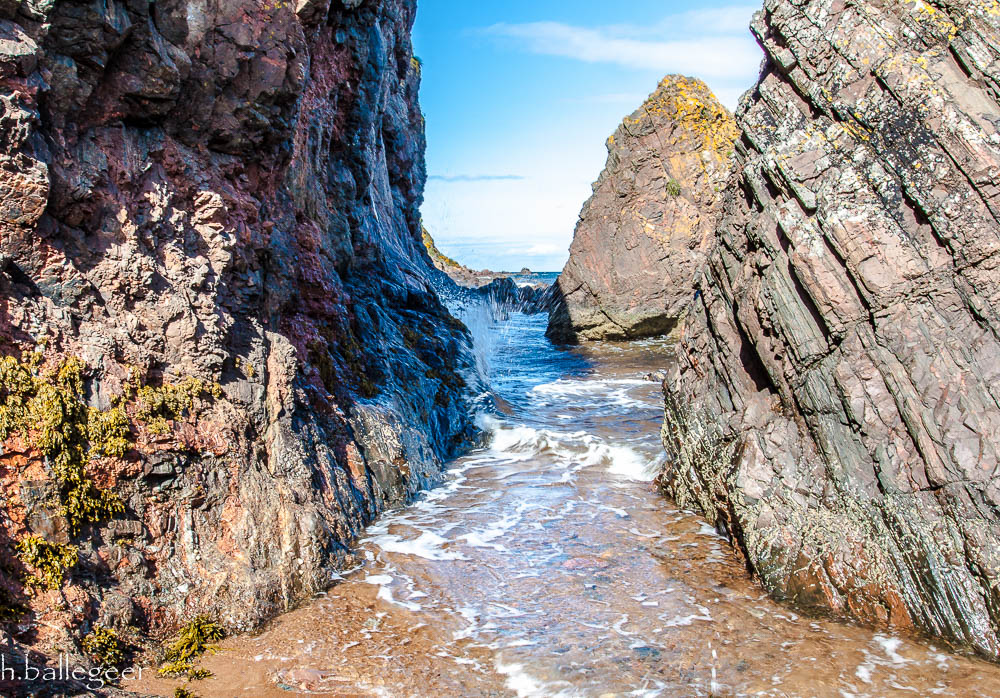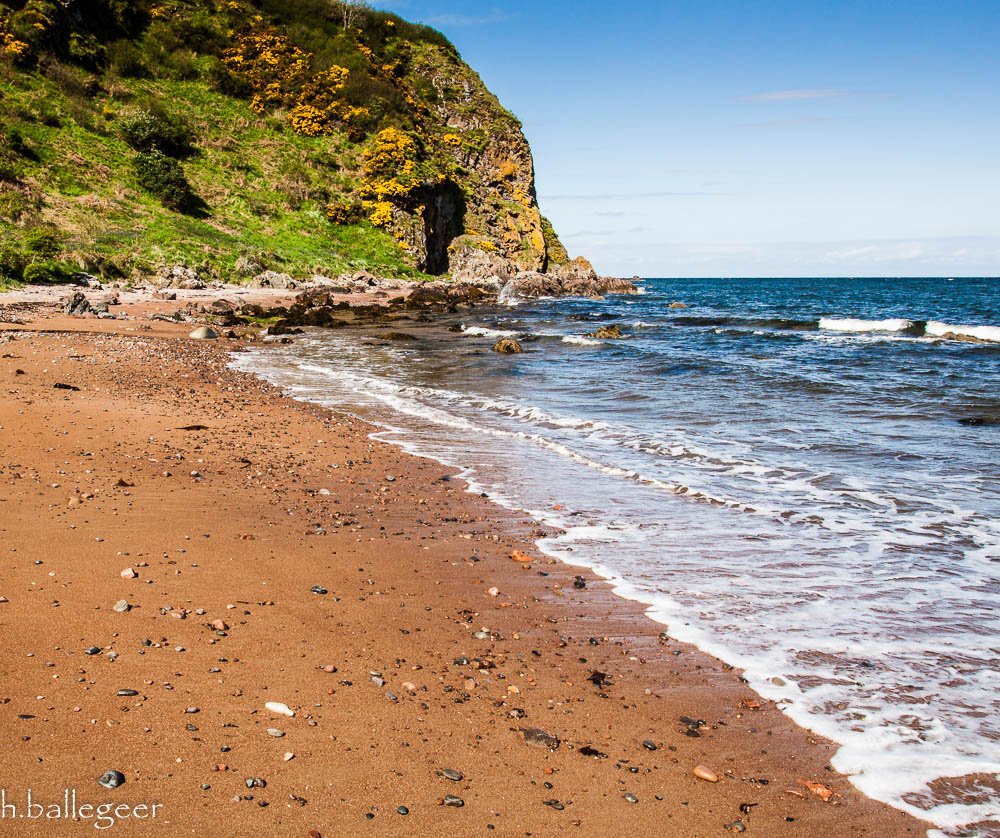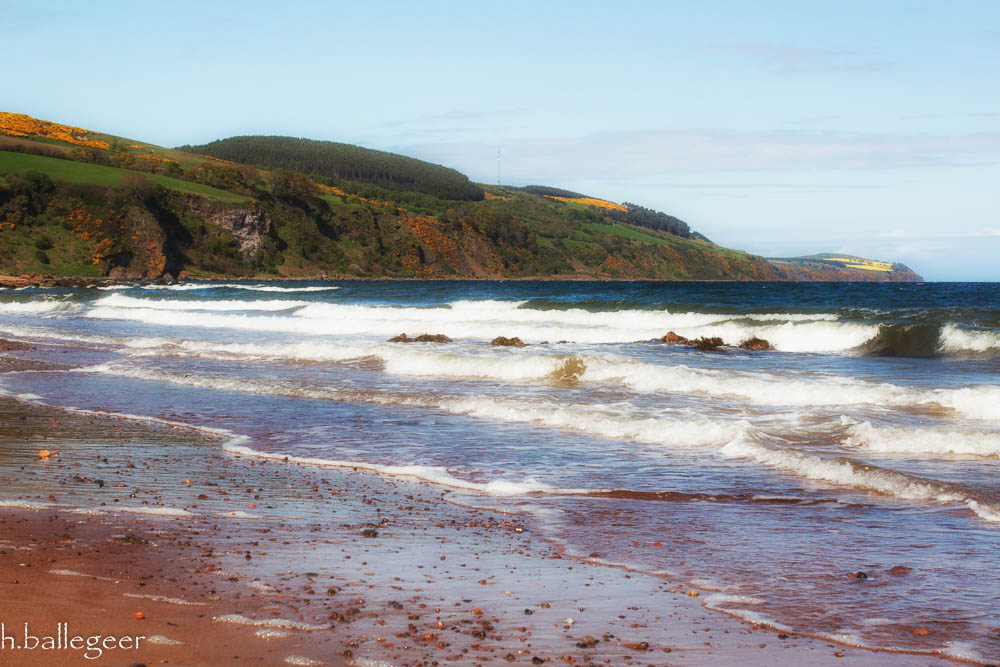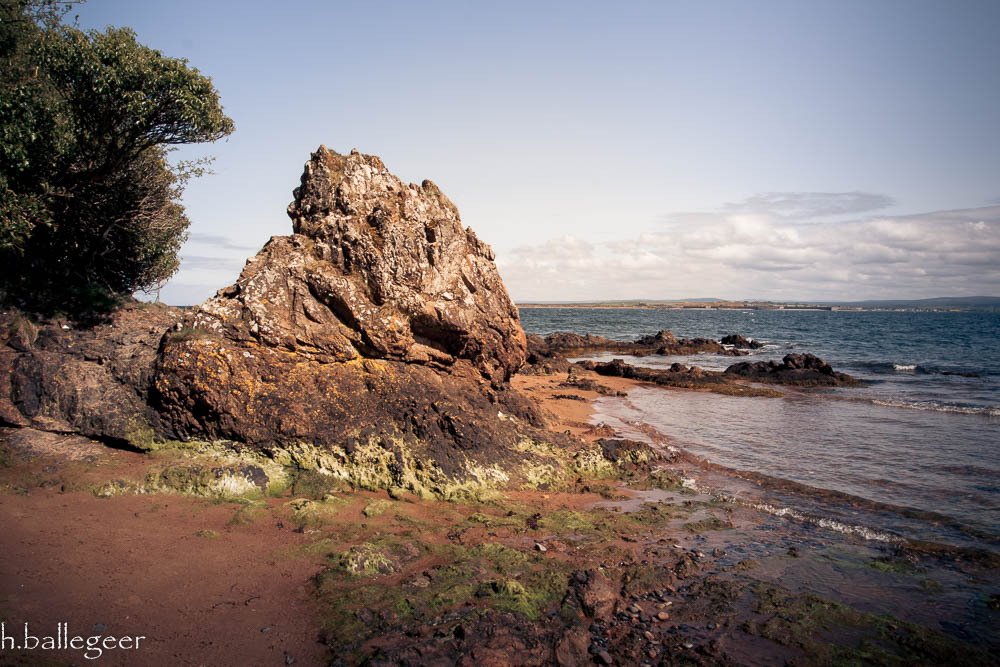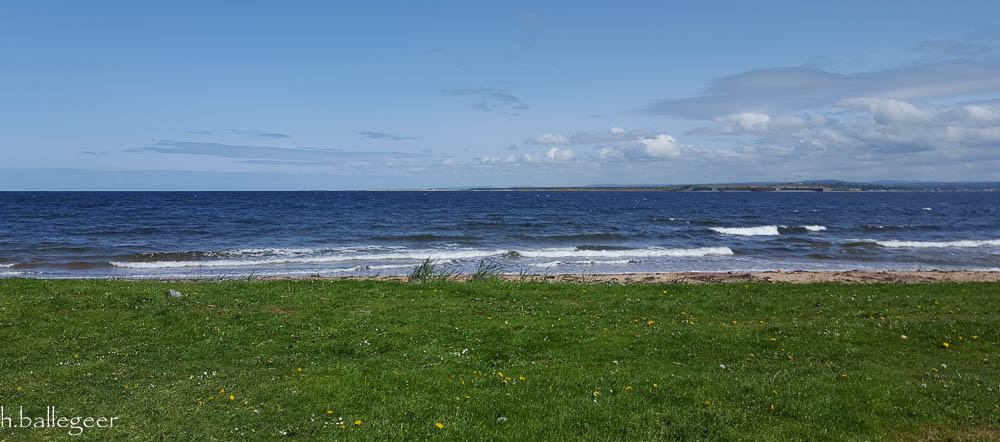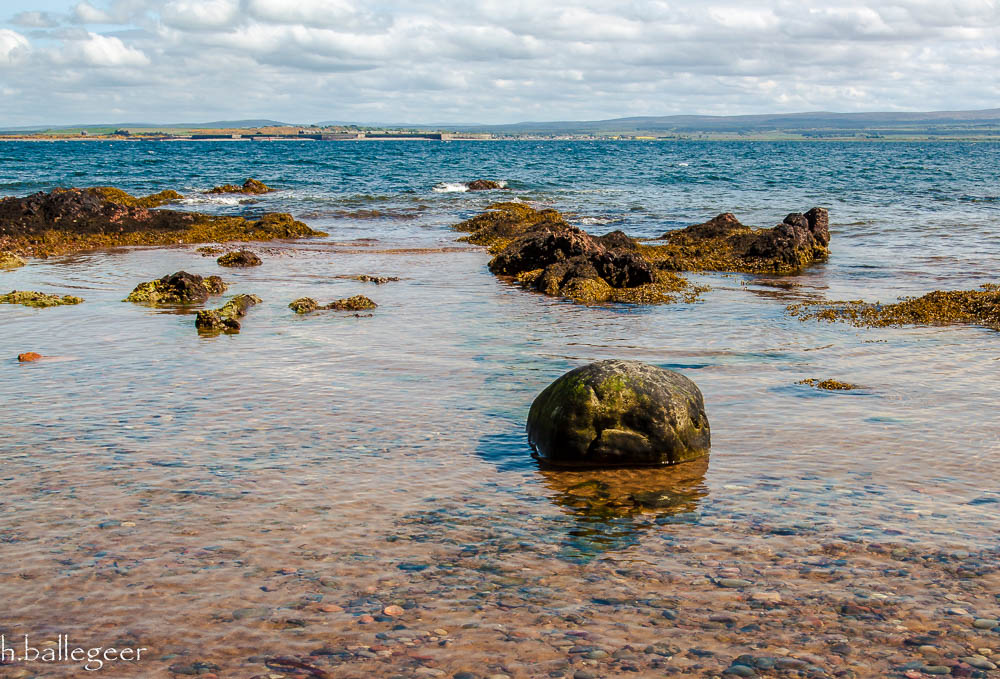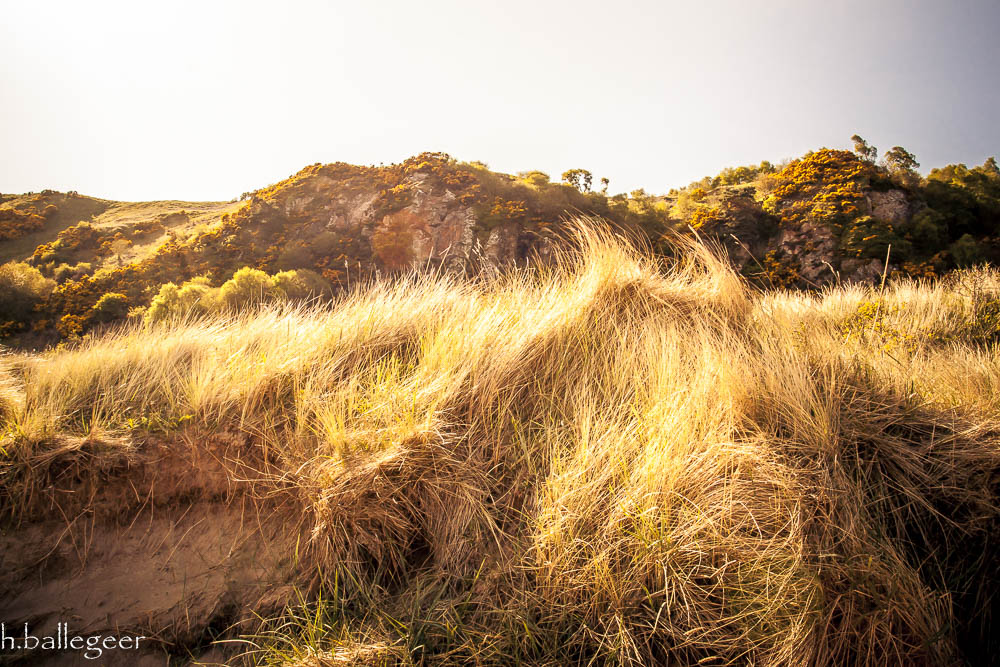 On Our Way back to Onver­ness we enjoyed the won­der­ful Land­scape around Rosemarkie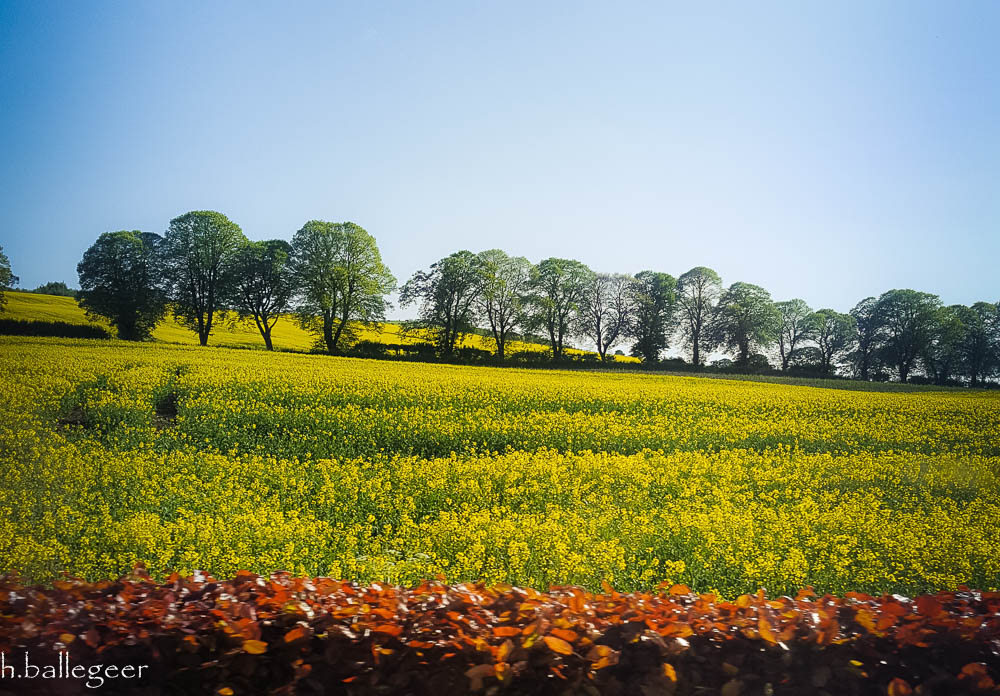 Stage 5
On Mon­day morn­ing we want­ed to the Foy­er (and from there hik­ing back to Dores) but we missed our bus. Since we did not want to spend 2 Hours at a bus stop, we changed our plan spon­ta­neous­ly. Since the Hike from Foy­er to Dores should actu­al­ly be part of My Peak Chal­lenge 2016 ( a char­i­ty event for blood­wise uk, by an idea of Sam Heughan) we had to hike 15 miles that day at least. We fol­lowed first the Riv­er Ness, fol­lowed parts of the Great Glen Way and from there to the Cale­do­nia Canal along to Dochgar­roch and back again. Scenic impres­sive and with good weath­er we did­nt noticed how the time passed. Glad­ly we would con­tin­ue hik­ing to Lochends but from Dochgar­roch only the A82 leads over the last few miles to Loch Ness. For hik­ers there is only the way back to the Great Glen Way and we had not more time on this day because we took many pho­tos and so we need much longer for this trip then with just hik­ing. Back and forth it was a good 15 miles. So we have achieved the goal for the day.
Along the Caledonian Canal and River Ness between Inverness and Dochgarroch
The Cale­don­ian Canal con­nects the Scot­tish east coast at Inver­ness with the west coast at Cor­pach near Fort William in Scot­land. The canal was con­struct­ed in the ear­ly nine­teenth cen­tu­ry by Scot­tish engi­neer Thomas Telford, and is a sis­ter canal of the Göta Canal in Swe­den, also con­struct­ed by Telford.The canal runs some 60 miles (97 km) from north­east to southwest.