Before the Wedding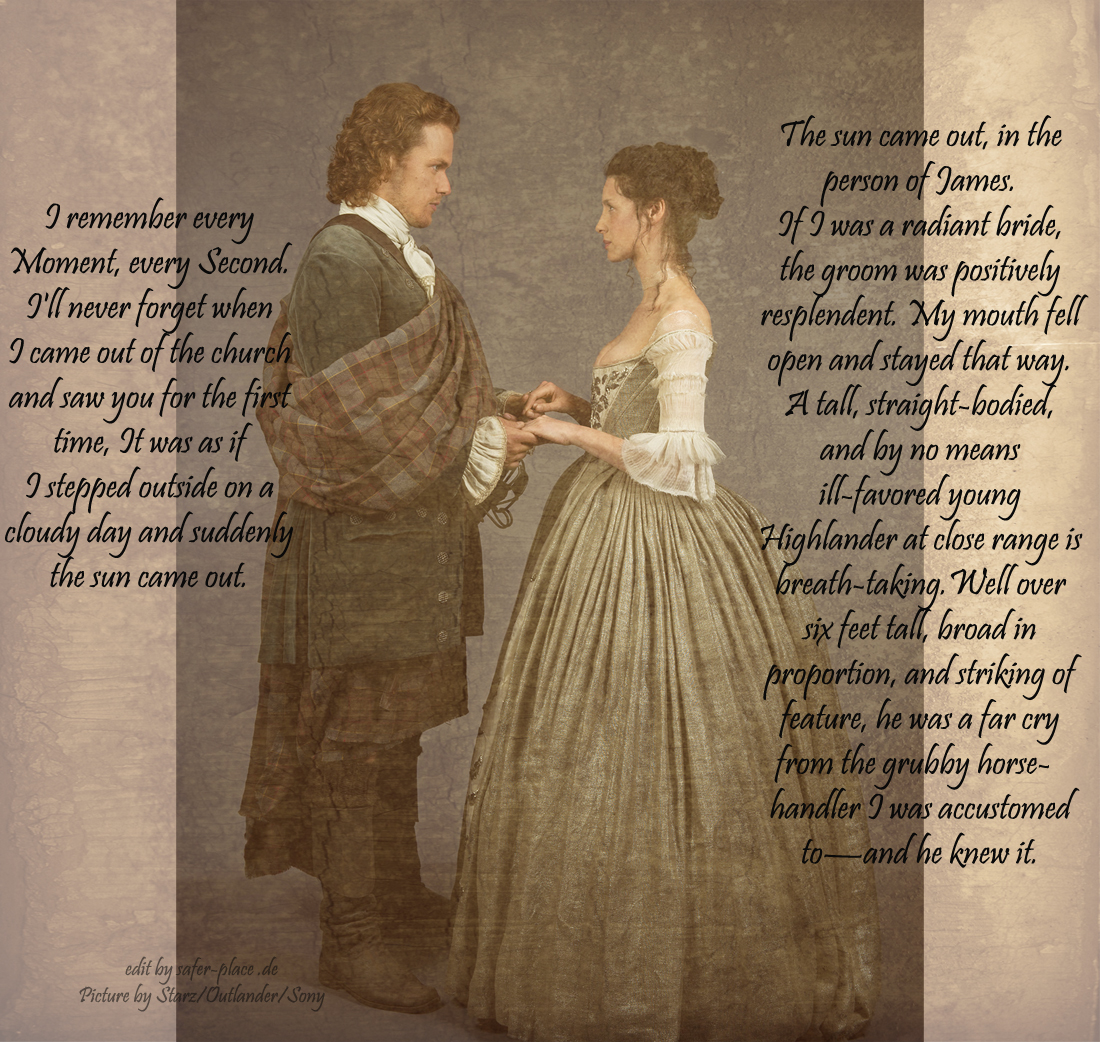 The Wedding
I had the impres­sion that we were hold­ing each oth­er up; if either of us let go or looked away, we would both fall down. Odd­ly, the feel­ing was mild­ly reas­sur­ing. What­ev­er we were in for, at least there were two of us.
More than 20 years later
"It's only…the first time…I didn't think it would be for­ev­er. I meant to go, then."
He snort­ed faint­ly, the sweat gleam­ing light­ly in the small hol­low in the cen­ter of his chest.
"And ye did go, and came again," he said. "You're here; there's no more that mat­ters, than that."
"What did you think, the first time we lay togeth­er?" I asked. The dark blue eyes opened slow­ly, and rest­ed on me.

The Vow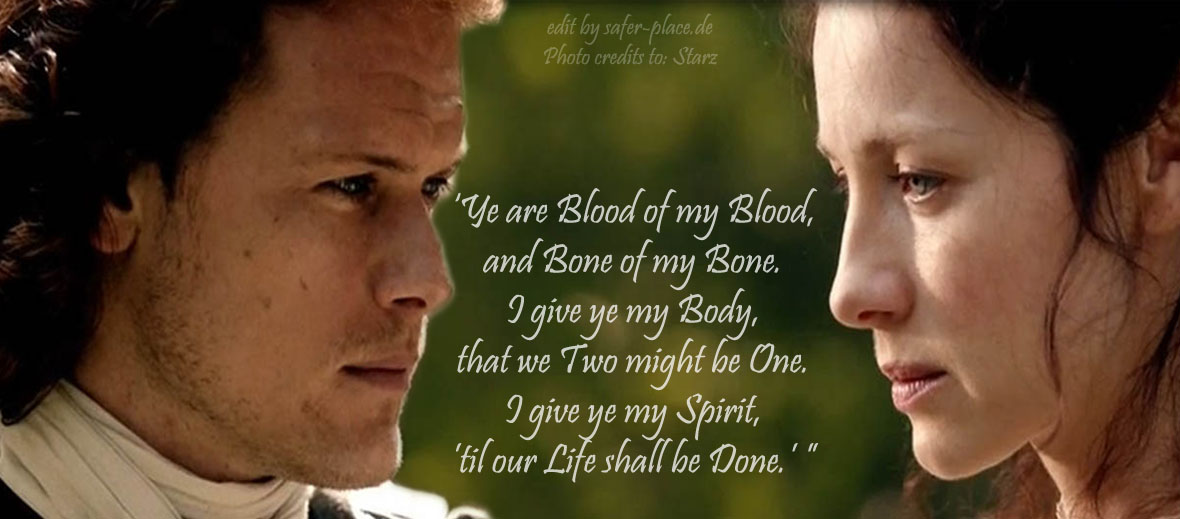 All rights for the Pic­ture go to the right­ful owner Starz.
Quote and Textexcerpt by Diana Gabal­don from "Out­lan­der" and " Voyager"
I own not­hing but the editing