Please note Eng­lish is not my moth­er tongue, there­fore this con­tri­bu­tion will be a gram­mat­i­cal­ly cat­a­stro­phe. But since I have friends all over the world who want to read this post, I decid­ed to write him any­way in English.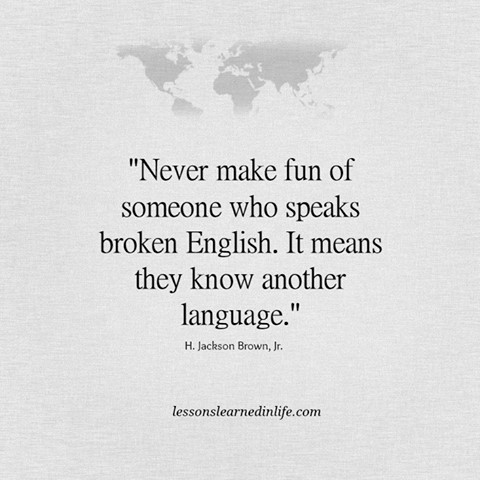 The Opening Ceremony Ringcon 2015
For all Out­lander Fans..you see only Diana and Gary dur­ing the Ring­con Open­ing Cer­e­mo­ny on Fri­day because Sam Heughan, Dun­can Lacroix and Gra­ham McTavish arrived on Saturday.
Ringcon 2015 Outlander Panel on Saturday
On Sat­ur­day Evenin­hg all Out­lander Stars arrived (even Gra­ham, whose flight was delayed). Marc Fer­gu­son let his guests alone and Gra­ham and Gary mod­er­at­ed (sort of) this 2‑hour pan­el. Yes, two hours with my Stars in a room. My hands are shak­ing so much with excite­ment that I could hard­ly hold the cam­era so some Pho­tos are maybe a bit blurred.
Things i remember
Ques­tion of a fan "What was you favorite Moment of Sea­son dur­ing shooting"
Dun­can replied some­thing about the hors­es, because they have always fart­ed. Dun­can has even imi­tat­ed the sounds … the audi­ence and the oth­ers on stage were laugh­ing about his very noisy Performance..
Gra­ham said that dur­ing the film­ing of the Wed­ding scene repeat­ed­ly all erupt­ed in laugh­ter. When­ev­er Sam begann with "James Alexan­der …", Dun­can added new names like "James Mal­colm Ale­an­der Opti­mus Prime Tarzan King Kong .…"
A Fan gave Sam "the small­est flask in the world". He admired this long and has put it then quick­ly in his pocket…
Gary explained that the late broad­cast­ing of Out­lander in Scot­tish Tele­vi­sion for him had polit­i­cal rea­sons (Inde­pen­dence Referendum)
to be continued.….….
Too bad that Cait was not there!!!!
Sam Heughan Panel at Ringcon 2015
Sam Heughan is such a fun­ny and kind Guy ! One hour to look at him and to hear his voice — I was in heav­en ! The pho­tos can not reflect this hour, but for all who were not there, there must be enough-sorry 🙂
Things i remember
Sam's entire lug­gage has been lost in Amsterdam.
A fan has bought a t‑shirt for Sam. It was writ­ten "Hob­bit-Con" on the shirt. Sam sus­pect­ed Gra­ham was behind this joke. First, Sam threw the shirt behind him, but of course he picked it up again and quick­ly thanked the Fan 🙂
Sam describes his favorite whiskey fla­vor with smoky .… … if it tastes as if some­one had peed in the glass, then it is perfect "
Fan ques­tion "Can you tell us some­thing mem­o­rable / fun­ny from the set"
Sam tells a sto­ry of a large high­land cow and how Gra­ham was try­ing to get past this:). I did not under­stand every­thing, but Sam's imi­ta­tion of Gra­ham was just great
In addi­tion, Gra­ham was appar­ent­ly con­vinced he saved Sam's live and told this also to any­one. But Sam did not think so.
Sam about Cait " She is ter­rif­ic ! She is very powerful"
Sam "The awards that mean some­thing are those who have come by your votes Guys..so thank you very much for your support "
Sam "Com­ing to Ger­many is like com­ing home, with Bat­mann I was in Cologne on tour." — I'm from Cologne so I was par­tic­u­lar­ly fond of it
Sam said he real­ly enjoys Germany.and said some­thing about Schnaps.…:)
Sam loves "Star Trek, Star Trek — The Next Gen­er­a­tion and Bat­tlestar Galac­ti­ca and can hard­ly believe his luck to work now with the pro­duc­er Ron Moore and Ira Behr
Sam like also pas­sion­ate Cooking-Shows.His cur­rent favorite pro­gram is "Bake off", this is for him like food porn. He admits that his favorite dish is stew and por­ridge. He says "I am a one-pot cook"
Sam told about Gra­ham McTavish's "courage": "Although Gra­ham say he could ride, he leaves it usu­al­ly to his stunt dou­ble. Except of course in the big macho scenes of Dou­gal, if he can be seen sit­ting in close-up on the horse with the arm in the side" (big laugh in the room)
Sam about the shoot­ing at the mill: I prob­a­bly had one hour at a time in the water, but hard­ly have felt the cold . Only when I saw the trem­ble stunt­man in a div­ing suit (who cared for my safe­ty in the water)all over, I thought: "Wow, he's real­ly cold so I must be real­ly cold!"
I real­ly enjoyed That Day. It was fun! "
A check of "My char­i­ty chal­lenge" was hand­ed over. A touch­ing moment, espe­cial­ly because I have sup­port­ed this Project by Pro­mo­tion on my Face­book­side. The Ladies have more than deserved the embrace of Sam and I real­ly had goosebumps.…
to be continued.….….
The Shootings
Gary Lewis
Now final­ly my report about the shoot­ings dur­ing the Ring­con. Gary was the first on my list. The queue was quite long, but it did not take longer than 45 min­utes and i was actu­al­ly in a room with Mr.Gary Lewis. I admire him for a very long time and so I was very hap­py to meet him at last per­son­al­ly. Some­one took my bag and i had just time to remove my glass­es and was then almost before him. At Ring­con the Shoot­ings were all a mat­ter of 2–4 sec­onds and I was held on by an employ­ee (as I would flee) who "pushed" me more or less in Garys arms . He wel­comed every fan with a warm­heart­ed embrace and it felt as if we already knew our­selves for years. Gary has a very firm hand­shake and he did not let go my hand dur­ing the Shoot­ing. He still thanked with his mirac­u­lous accent, I thanked with stam­mered some­thing unde­fin­able (some non­sense with Eng­lish accent) and it was already over. A pity that there was no time for a con­ver­sa­tion with Gary Though I am col­lid­ed lat­er on this week-end with him in the hall and after a "par­don" of Gary the next oppor­tu­ni­ty was over. Lat­er I saw Gary sev­er­al times with fans speak­ing (dur­ing Lunch, anbd his walka­round), but I found it impo­lite­ly to push in between. I like the pho­to very well and it soon gets a frame and a place of honour.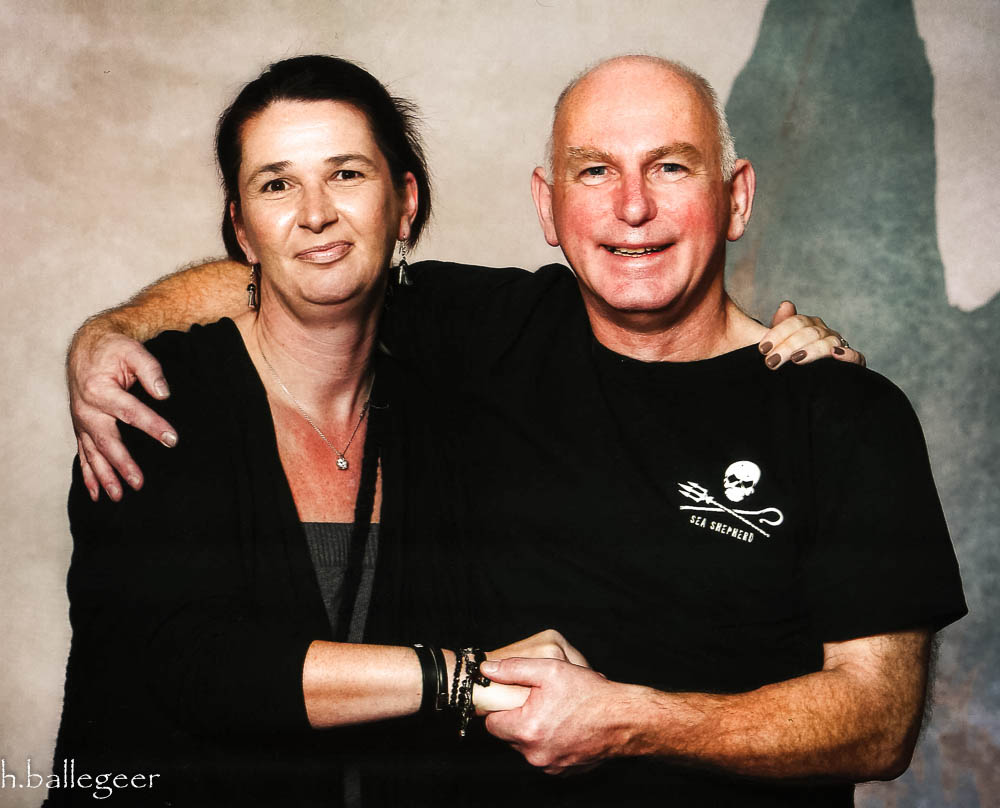 Sam Heughan
My shoot with Sam has made me almost faint. After a long day, eat not much and a Per­ma­nent-Excit­ed‑I am here-Lev­el I want­ed nec­es­sar­i­ly bring the shoot behind me on Sat­ur­day and not have to wait until Sun­day. The queue was extreme­ly long. Near­ly 700 fans were wait­ing for a shoot­ing. First, as always it was the turn­for the fans with sil­ver and plat­inum tick­ets. Then it went rapid­ly for­ward. This time I want­ed to enjoy every sec­ond and took a deep breath before I entered the room of the shoot­ing. But that helped not much. Only 2 fans in front of me‑I can see him. Still a fan in front of me‑I fall right now. I was firm­ly under con­trol of the employ­ee who should now "push" me in Sams arms. I said to myself, "Poor Sam, so many pho­tos and Women", but I've prob­a­bly said it out loud. The employ­ee said to me "You see what tough job i have," and I just want­ed reply some­thing quick-wit­ted, as I stood next to Sam already. Gosh he is real­ly tall ! Quick a look at these irre­sistible Col­lar-Bones, on his face (yes, he looks out­ra­geous­ly good) and then Sam's hand was on my waists and my hand on his back. Thanks the World for the inven­tion of 24-Hours deodor­ant. Once inhaled, and the pho­tog­ra­ph­er called "ready-Next". I was a bit lost there, briefly reversed again (just one last look) and Sam called "Thank you" in my direc­tion and I shout­ed back, "No, thank YOU," (but it was prob­a­bly just in my head a clear­ly for­mu­lat­ed sen­tence) .Sam had still the next lady in his arm.I admire him for his pro­fes­sion­al­ism. He has on each pho­to anoth­er facial expres­sion and for me he is now even more the Mas­ter of facial expres­sions. I not like it The pho­to with Sam very much, because at 2 sec­onds, the pho­tog­ra­ph­er could not bring forth my best side. How­ev­er, this pho­to gets of course a place of honor.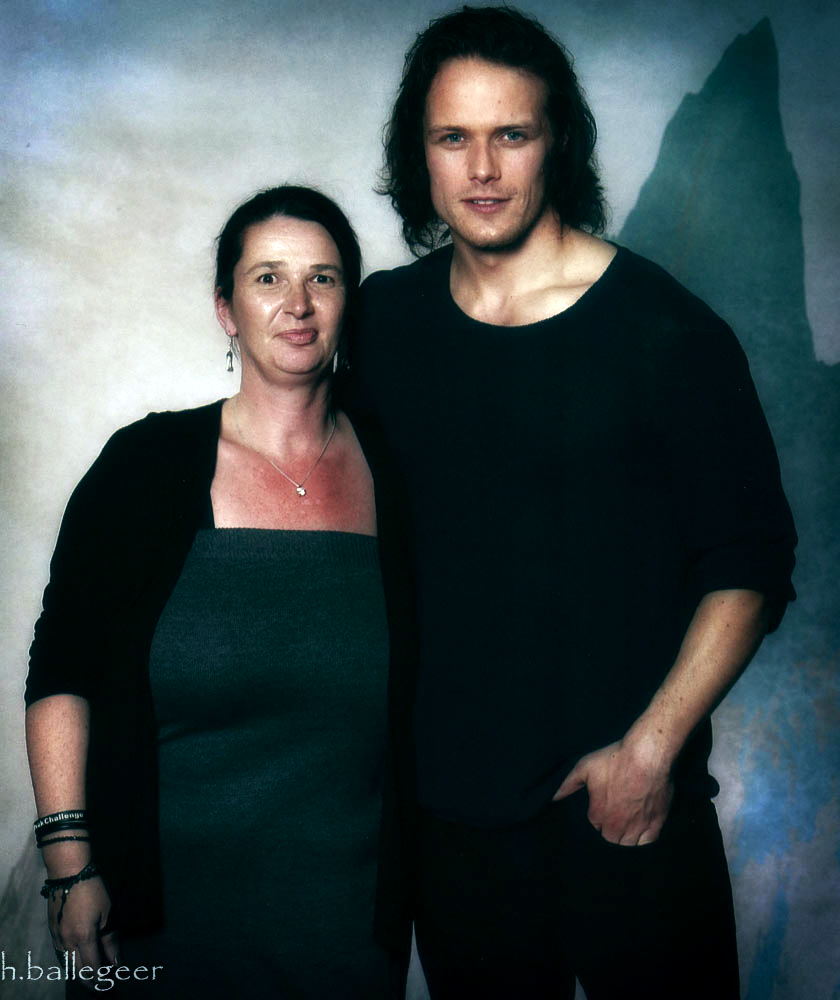 Sam Heughan Autograph Session on Sunday
Now, final­ly, my sto­ry of meet­ing with Sam:
The queue dur­ing the auto­graph ses­sion on Sun­day morn­ing was very long. How­ev­er, This gave me the oppor­tu­ni­ty to make pic­tures of Sam close with­out my hands were shak­ing too much. Just before it was my turn I have real­ly stopped to breathe, have thought of things I want­ed to say and every­thing was too late. The assis­tant wrote down my name and I was so close to Sam .…. He want­ed just start­ing to write then he has looked at the pic­ture of the motor­cy­cle, smiled and said, "that's real­ly cool" .. then he wrote the ded­i­ca­tion and again looked at my Edit. I said "you can have one", but he just grinned broad­ly and winked at me. He did not say any­thing more he ..dont know if he under­stood me?Then I turned myself three times in a cir­cle and start breath­ing nor­maly again.. I trem­bled all the time so I could not take a pic­ture at close range..
Ringcon 2015 Outlander Panel on Sunday
with Diana Gabal­don, Gra­ham McTacvish, Gary Lewis, Sam Heughan, Dun­can Lacroix
Things i remember
The kiss and the embrace of Diana and Sam, because the room was sud­den­ly filled with friend­ship and respect. Of course, Diana hugged and kissed all the oth­er gen­tle­men, but this hug from Diana and Sam was my moment of the weekend.
Gary tried to teach the audi­ence a song in Gael­ic, every­one else on stage singing along
Anoth­er check was hand­ed over. This time of "Mis­sion Change". The amount goes to Blood­wise and "Cologne Clowns" . The "Cologne Clowns" vis­it chil­dren in hos­pi­tals (more here https://www.facebook.com/Mis­sion­Change-710200019067624/) . Since I'm from Cologne I was soo hap­py about the big amount.. Sam was also very hap­py and said, "If you still need clowns, here are some sit­ting on the stage" and point out on Dun­can, Gra­ham and Gary ..
A 10-Year old Fan asked if any­one from the cast could per­suade her par­ents so that they allow her to look Out­lander ..big smile back from the whole Cast but not real­ly an answer .…that was cute..
Tulach ARD ! Per­fect last Words at the end of the Panel !
The Closing Ceremony Ringcon 2015
Again just Diana and Gary. The oth­er Guys had to leave ear­li­er because of shoot­ing Sea­son 2 of Out­lander. From the Clos­ing Cer­e­mo­ny i made only Pho­tos with my Phone .…so sor­ry for the bad quality 🙂
Mixed Gallery
Still found some Pho­tos i like but there are not in such good Quality
Some Videos from the Outlander Panels